Metropolitan District Employees' Credit Union, Inc. Visa Credit Cards
Credit union credit cards have gained a solid reputation as being some of the best. The Metropolitan District Employees' Credit Union, Inc. Visa Credit Cards is no different.
We offer:
No annual fees
Great rates - introductory rate at 1.99% APR for the first 6 months
Online Account access
Credit lines up to $20,000.00
Reward points on purchases
Apply today! The Credit Union will need proof of income and other documents before proceeding with the loan application. Please make sure that you send all documentation needed with loan application. Credit Card Disclosure
Online and Mobile App
Login to your credit card account by clicking the EZCard logo below: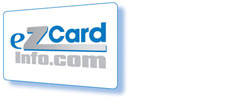 Be able to control how and where your credit card is used
What the mobile app offers:
Enables members to turn access to their card on and off in seconds

GPS-enabled location parameters can limit where the card can be used

Turn on and off what transacations and merchant-type

Set spending limits

Notifications of card activity in real-time, location outside of set area, unapproved transactions and transactions over set limits

24 hour support
How to use:
Go to App Store and download SecurLOCK EQUIP

Open app and click on Sign Up Free

Create user name and password

Register your credit card

Set up your notifications, limits and parameters to fit you
ScoreCard Rewards
MDECU Visa Credit Card has reward points for purchases!
Click here to create a login or redeem your points

Lost Card and Fraud
Lost Card- call 1-800-325-3678
Fraud- call 1-800-600-5249
Stop by and see a Member Representative for more information on our loans and credit cards or email us or call or text us at 860-560-9036.