Share Draft Accounts
Whether you like the ease of a debit card, getting cash with your debit card or writing checks for what you need, Metropolitan District Employees' Credit Union, Inc. has you covered.
Fill this

form

out to open a checking account

Fill this

form

out to apply for a MasterCard debit card (Lost card-call 1-888-241-2510) (Falcon Fraud call back 1-888-241-2440)
Stop by and see a Member Representative for more information on our share and share draft accounts, or email us or call or text us at 860-560-9036.
Debit Card Mobile App
What the mobile app offers: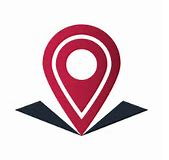 Enables members to turn access to their card on and off in seconds

GPS-enabled location parameters can limit where the card can be used

Turn on and off what transacations and merchant-type

Set spending limits

Notifications of card activity in real-time, location outside of set area, unapproved transactions and transactions over set limits

24 hour support
How to use:
Go to App Store and download CardNav

Open app and click on New User

Create user name and password

Register your debit card
Teen Checking Account
MDECU has started a program for teens. This program gives them a great opportunity to learn good tips on smart banking. It gives teens the experience they need to be smart with banking. Click here for forms for the teen checking and click here for the Membership application.
Any teen from the age of 13 to 17 years old
Need parent/guardian as joint member on account
There is no minimum balance
No monthly charge
Free debit MasterCard card
Free mobile and online banking
Direct Deposit
Speak to a Member Representative to set up direct deposit today. If your employer doesn't offer direct deposit, Metropolitan District Employees' Credit Union, Inc. can help them set it up affordably. If you have a recurring deposit like a paycheck or retirement income, Metropolitan District Employees' Credit Union, Inc. offers direct deposit to get your funds where they need to go. No more worrying about checks getting lost in the mail or in your car. No more waiting in teller lines or braving rush hour.
Information needed to set up direct deposit:
Routing number- 211977414
Account number- XXXXX1234X
Savings or checking account
ACH Transactions
If you want to send money to other institution weekly, semi monthly, or once a month or you want your loan payment made from another bank account fill out this form and send to the credit union.
Wire Instructions
Wire to MDECU
Wire Out of MDECU
Alloya Corporate Credit Union
4450 Weaver Parkway
Warrenville, IL 60555
800.782.2431
ABA#271987635

Fill out this form for Domestic Wires

Further Credit to:
Metropolitan District ECU
ABA#211977414

Fill out this form for International Wires

Final Credit to:
Your Name
Your Account Number

Metropolitan Districts Employees Credit Union
250 Murphy Road Hartford CT 06114
Send forms by email, fax, mail or person